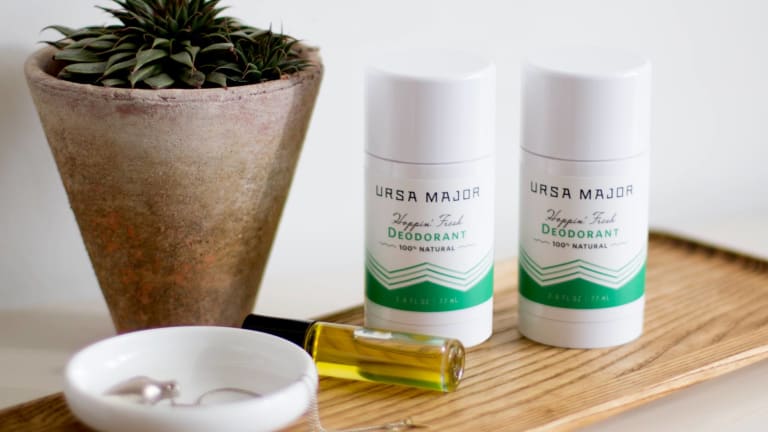 10 Coolest Grooming Brands for Men
Inside Sterling Archer's medicine cabinet.
"Grooming" and "cool" never used to belong in the same sentence. The along came brands like Clinique and a little shop in New York's East Village called Kiehl's, and everything changed.
Only recently however have we seen a revolution in the genre to the extent that men now have several grooming lines to choose from which will not only help maximize their style but look damned good on the bathroom shelf.
Here's the definitive guide to the coolest products available anywhere. Get handsome.
This London brand began by manufacturing beautiful, very British bath fixtures and then expanded into ultra-luxe grooming products.
Bamford Watch Department has become famous for its super-cool blacked out Rolexes, and their new grooming line carries over the same flair for design.
Killer graphic design helped get this Maine-based brand noticed but intriguingly manly scents like "whiskey" and "racer" have kept 'em coming back for more.
Brent Pankhurst may be the world's coolest barber – he's cut Daniel Craig's hair, for one – and his products in brushed aluminum containers are equally dashing.
A new brand that's bound to blow up, the gents at Slightly Sinister "like to dress sharp, drink whiskey, smoke cigars, stay out late and look young forever."
Baxter may seem like a new brand to some but it's roots go back to 1965 and the famed Baxter Finlay barbershop in L.A.
Australia's Aēsop took a while to catch on Stateside but their awesome products and beautiful packaging have helped create a legion of fans.
The "super-natural" skincare line from Vermont is designed as an alternative to the "bland, toxin-laden" products that dominate most men's medicine cabinets.
Now that Kiehl's has gone mainstream Malin + Goetz is New York's most beloved boutique grooming brand, and with good reason.
Penhaligon's, established in London in 1870 as a manufacturer of "toilet requisites" for royalty and the aristocracy, is the most gentlemanly of all grooming brands. What Prince Charles uses every morning.