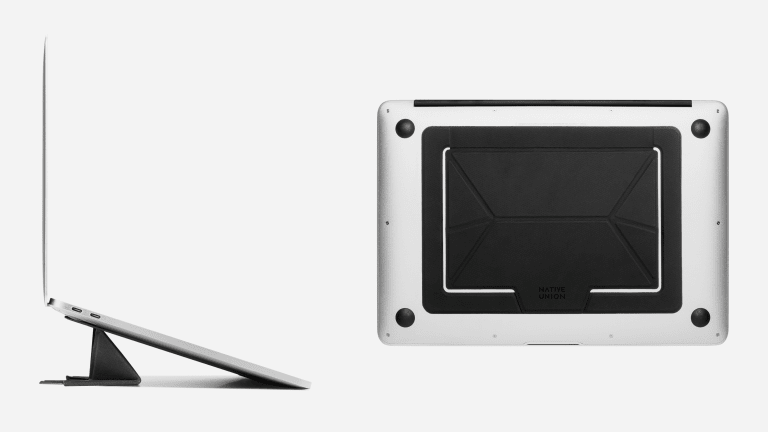 Native Union Streamlines the Laptop Stand With a Foldable Design
Native Union — the design studio founded out of frustration with the nondescript, shoddy tech accessories plaguing shops everywhere — has just unveiled a foldable laptop stand you don't want to miss.
Featuring an elevated 20° viewing angle that helps treasonously with posture and comfort, it's built to last from reinforced fiberglass panels coated with nylon and unfolds with ease thanks to an origami-inspired design. And its ultra-thin profile at just 2.5mm means it attaches flat to all 13" - 16" MacBooks for always-on convenience.
Too many alternatives are flooded with pain points: too ugly, too bulky, too cumbersome, too hard to travel with. This streamlines every aspect—and with style. Available here.