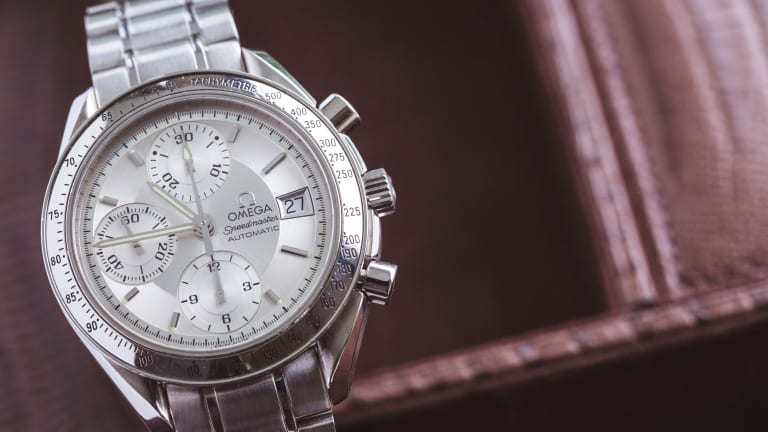 10 Best Entry-Level Luxury Watches from Rolex, Omega, Tag Heuer & More
For a few years in your younger days it's permissible to ignore the world of luxury watches on the grounds that they're above your pay grade. But with maturity and success in matters of life and style should come an appreciation of fine timepieces as one of the limited ways a man can express his panache and personality without making an ass of himself.
So here we address those who are ready to get in on the ground floor and purchase their first true luxury watch. Of course "entry level" for anything that is really worth investing in will still set you back some decent scratch – expect to pay at least $1,700 and up to $4,000 for something above and beyond. But as always if you stick to the true classics it's money well spent.
The Monaco, made famous by Steve McQueen and later re-issued by the classic sports watch brand, is instantly identifiable – and in this case, it really is hip to be square.
Speedmaster Automatics are less valuable than Professionals, which just means you can get some astronaut style for a lot less.
Bell & Ross' aircraft instrument-inspired timepieces aren't for everyone, but if you want to stand out from the crowd and be a bit of a badass, you'd be smart to strap one on.
Tudor is no longer just a junior Rolex, and the brand's heritage models are covetable in their own right. You don't need to be David Beckham to understand the appeal.
Breitling has flirted with fashion over the years but the technical excellence of their timepieces and their beautiful but utilitarian design are always in style.
A classic dress watch-sports watch hybrid with automotive DNA, the Roadster is no longer being produced, which just adds to their future collectibility.
An IWC is about as subtle as you can get in the realm of luxury, and the discreetly swanky Portofino packs serious style chops.
The Mack Daddy of luxury watches, and the best way to get in on the ground floor Rolex-wise, the Datejust is an instant heirloom at any age.
Chopard is something of a connoisseur's brand among luxury watches, and this model in tribute to the famed Italian rally is as racy as anything you'll ever strap to your wrist.
Panerais seem to inspire either love or hate, but we are firmly in the enamored category. Military heritage, Italian sprezzatura and rugged elegance brand Paneristi as men of substance and style.