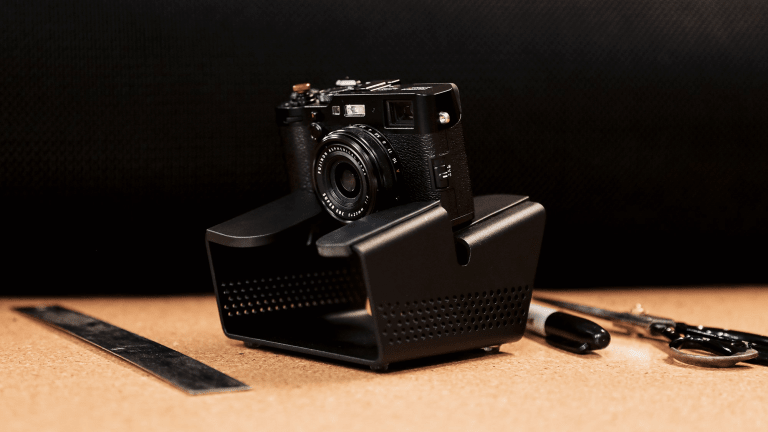 BASE Object Releases a Desk-Upgrading Camera Stand
BASE Object — the new brand from DSPTCH founder Richard Liu and industrial designer Mark Kelley — delivers some seriously cool home and office essentials with a minimalistic edge. And they're back with a new design that is sure to be enjoyed by photographers, creatives, Leica enthusiasts, and others with an appreciation for organization and aesthetics.
BASE Object 005 is a simple yet thoughtfully designed desktop camera stand that holds and protects your camera while it sits on your desktop. The elevation protects it from coffee, tea, and water spills while the soft plastic pads hold your camera gently yet securely. It should fit most DSLR, Mirrorless, and Micro 4/3 camera body sizes but they recommend you reach out directly if you're unsure about compatibility.
The launch run, unfortunately, sold out near-instantly, but we'll make sure to update you when the restock arrives. Other office essentials from the brand, however, are ready to clean up your workspace. We like the Valet Tray and Desk Cup.