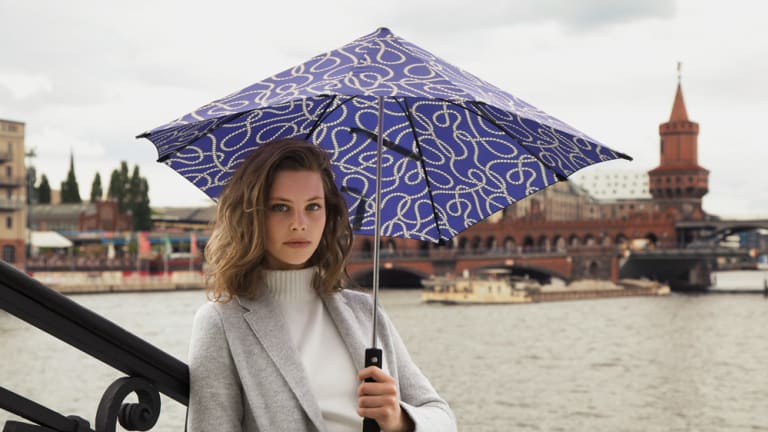 Senz Umbrellas Are Your Coolest Defense Against Spring Showers
Form, meet function.
Dutch company senz specializes in one thing and one thing only–umbrellas. While it's a niche operation, they've honed their craft to a level that makes them one of best in the brella biz and the products are both flashy and purposeful.
Their newest offering, the global playground collection, and its asymmetrical design might be considered umbrella blasphemy to some but fashionable to most. Beyond the jagged shapes and forms, however, is a highly handy tool for inclement climate combat. They're stormproof, sport UV protection (UPF+50) and feature guard caps on the spiny bits as a courtesy to fellow passersby.
Several models are automatic, meaning they'll extend and open at the push of a button, and their compact forms fit perfectly in your bag as a rain contingency plan. XXL models are built for two and will lead you to wonder why these double-capacity designs aren't more common on your next rained-out date night.
If only there was a way to keep you from forgetting your senz at the last bar of the night (although we wouldn't be surprised if there was something already in development). Otherwise, top marks all around.