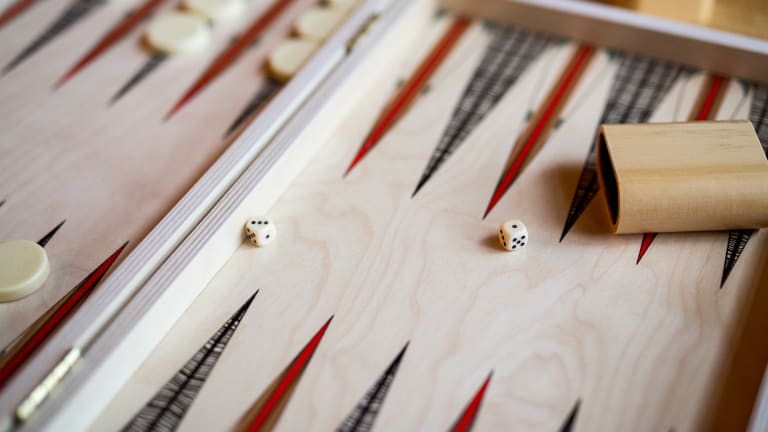 Take R&R to the Next Level With This Luxe Backgammon Set
The perfect compliment to good vibes and sunny R&R, backgammon has been making a stylish resurgence thanks to its addictive gameplay and designer-crafted sets. There are a lot of eye-catching (and ludicrously expensive) examples hitting shelves but none that blend beauty and value quite like these takes from Wolfum, the LA-based housewares manufacturer.
Crafted with Baltic birch and brass hardware with eco-friendly printing, this is the kind of set that will add high-dosages of fun to plenty of situations and is a particularly nice companion for easygoing, tropical vacations filled with cold drinks and good views.
Available now in two different color-combos and $20 off to boot, one of these is a must-grab if you ask us.