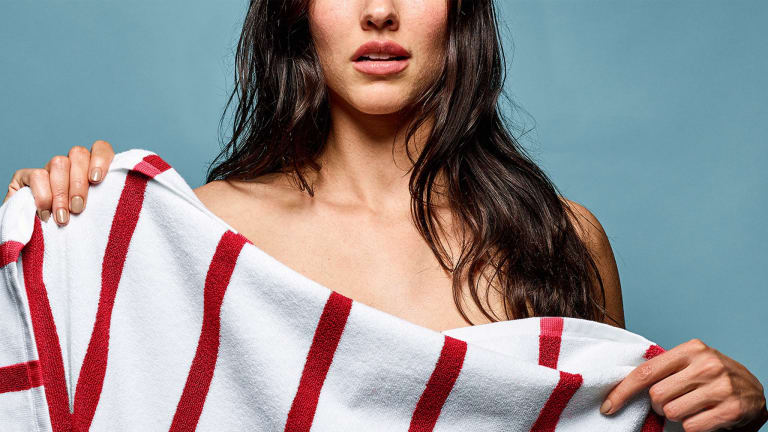 This Made-in-Portugal Towel Is the Only Beach Blanket You'll Need This Summer
Available in blue, red, yellow, grey and black.
Luxury-sized beach towels have a lot going for them right now and if we know anything about how summer is supposed to look, don't be the guy on the beach with the towel you borrowed from your hotel bathroom.
Thoughtful home-essential purveyors, Snowe, has made available a more than worthy seaside carpet for your needs. Wider than a twin-bed, outfitted in Breton-chic strips, and so fluffy you'll be thinking it's a TempurPedic product, it's the beach towel you deserve after a swim.
Grab your beach-best shirt and limited shades and do the seashore in style. For a measly $50, your summer won't thank you enough.