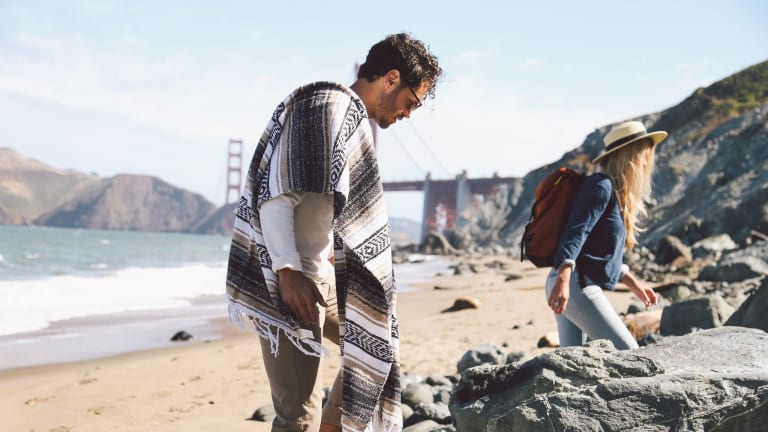 The On-the-Go Blanket Made for Sunsets and Campfires
A much-needed essential.
Every person needs a blanket or two on hand.
Not the expensive cashmere throw laying on your sofa or your premium duvet that outclasses five-star hotel offerings, but a classic, no-fuss blanket for any activity life throws at you.
Enter- Morning Culture's La Playa blankets.
At only $35 pop, these are the ideal blankets for watching the sunset at the beach or gathering around the campfire late at night. Take it camping, on picnics, to concerts- anywhere. Covered in sand? No problem. Drenched in that dreaded campfire smell? Just wash it. It's casual and cool and most importantly- easy.
Get a few today and keep in your linen closet. The next time you're doing something outside and it's a little bit chilly, you (and your date) will be so glad you acquired.