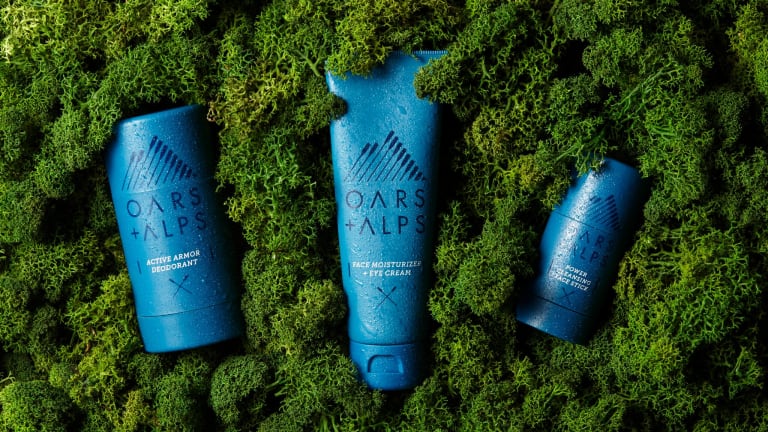 Oars + Alps Makes All-Natural Grooming Supplies Without the Hassle, Toxins, and Massive Markup
Dopp kit approved.
If you're sick of the overpriced, chemically-loaded grooming supplies that line your local drug store, fear not – upstart Oars + Alps has arrived. The men's grooming brand is catering to in-the-know outdoorsmen who want premium products that are completely free of stuff you don't want to rub on your body on a daily basis – parabens, phthalates, alcohols, aluminum, glycols, and sulfates. Instead, each product is loaded with all-natural ingredients.
Their cleansing stick, a solid face wash, is particularly impressive because it's made completely from activated charcoal. It looks a little scary when you rub it on, but it absorbs up to 200x its weight in impurities. It also exfoliates your face like a champ, buffing away the dead skin and leaving you looking and feeling like a million bucks.
Their all-natural deodorant is also a game-changer. Most antiperspirants are loaded with aluminum, something many doctors have linked to a handful of diseases, but Oars + Alps' take is completely free of it. If you've tried other all-natural deodorants on the market – we're looking at you, Tom's of Maine – you know they typically don't work and leave a grimy texture in your armpits all day. This is the first all-natural, aluminum free deodorant we've tested that doesn't suck.
With fair, direct-to-consumer prices, pretty stylish packaging, and zero questionable chemicals, we totally co-sign this newcomer to the grooming scene.