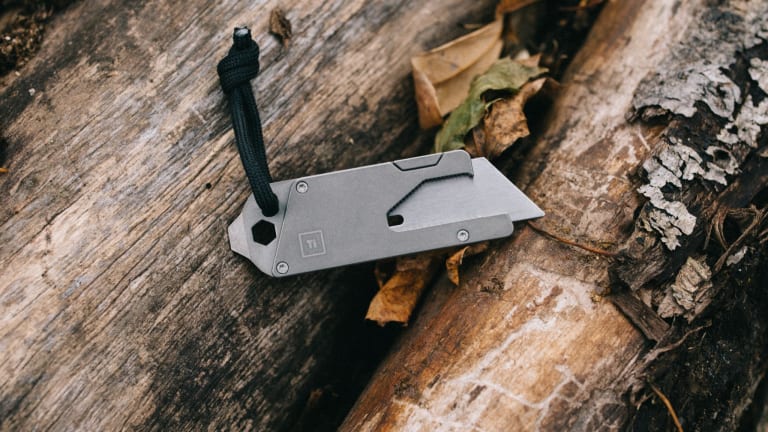 Finally, a Pocket Tool That Won't Make You Look Like a Crazy Survivalist
EDC-worthy.
There are a lot of multitools on the market. Some good. Some bad. Some big. Some small.
But none that look as good (or work as well) as this pocket-friendly option from the guys at Big Idea Design. It's useful, it's handy, it's cool looking, and it doesn't scream overgrown Eagle Scout trying to relive his glory years.
The minimalistic pocket tool features an aerospace grade 5 6AL4V titanium frame and ten different features including a bottle opener, dual flathead screwdrivers, an internal magnet, a 1/4-inch hex bit opening, measurement cues, a mini pry bar and scraper, and 15 different socket sizes.
Packing a Hulk-sized punch in an Ant-Man size, this is a steal at just $69.