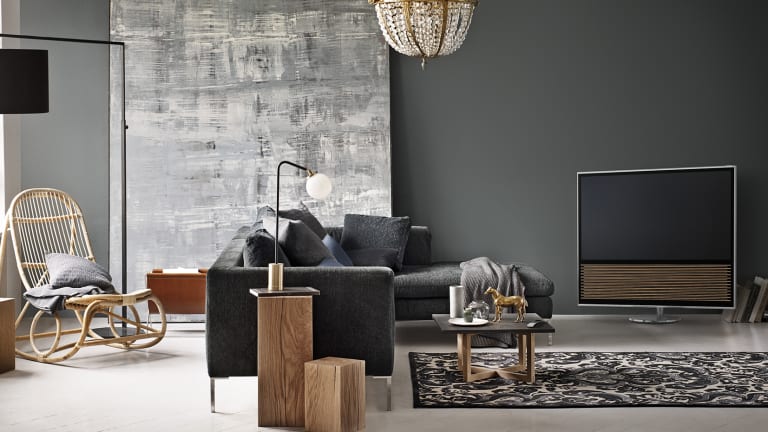 This Bang & Olufsen TV Is Pretty Much a Piece of Art
Technology with style.
Feast your eyes on Bang & Olufsen's newly dropped Beovision 14, a wildly designed television with a crafted set of wood panels and powerful built-in speaker system.
It comes in two sizes, 40 and 55 inches, and also features an anti-reflective screen, 4K resolution, and a motorized floor stand allowing you to adjust height with incredible ease.
There's even an ambient sensor that will recalibrate the image settings based on how much light is in the room. Pretty crazy.
It's powered by the impressive Android TV platform, which allows you to update your TV like a phone, always having the latest software and apps. For something this expensive – our guess is that it lands in the mid four figures – it's nice that it's as future-proof as possible.
There's no exact pricing or launch date information available yet, but you can likely count on Q4 2016. Who knew a TV could double as art?