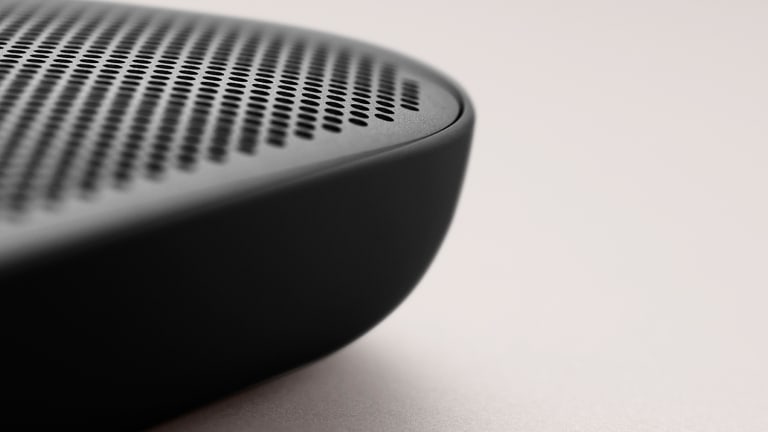 Bang & Olufsen's Most Affordable Speaker Yet
Introducing the Beoplay P2.
Bang & Olufsen just unveiled the Beoplay P2, an extra portable speaker that manages to fit two 15W class D woofers and two 50W tweeters in a bite-sized package. It also, amazingly, doesn't have a single button, with everything controlled through simple tap and gesture controls that actually work.
With 10 hours of playback on a single charge and looks that wouldn't feel out of place at the Museum of Modern Art, this is a sharp, sophisticated option for anyone in the market for some new portable sound.
Best part? It will set you back just $169 to get this in your on-the-go bag. Now there's no excuse for avoiding B&O....