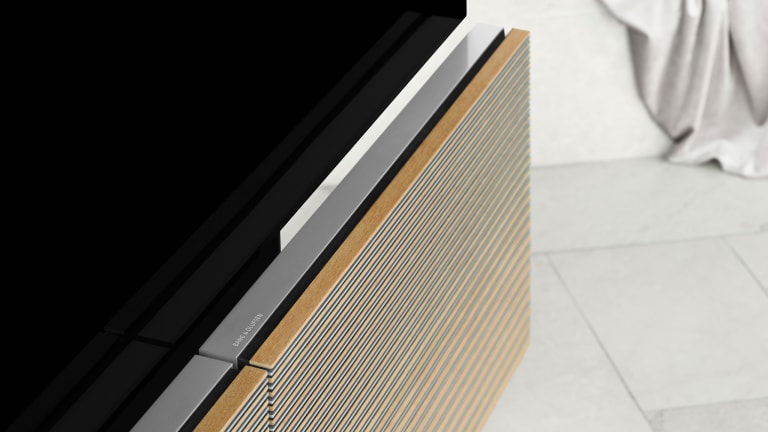 Bang & Olufsen's New $21,000 Television Can Unfold Itself
The new Beovision Harmony entertainment unit by Bang & Olufsen is part art, part technology centerpiece.
The 77" 4K television is clad with an LG OLED display and aluminum and oak speakers that can be used in tandem with the TV or as standalone speakers through AirPlay 2 or Bluetooth. But things get really interesting when it goes from off to on, transforming like a blooming flower and unveiling itself in full with mesmerizing style.
For those with a seemingly unlimited budget, head here to get your order in.