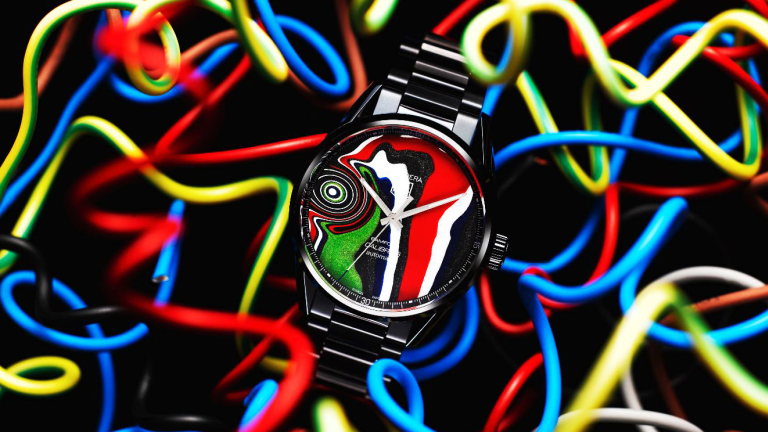 Bamford Watch Department x Black Badget Debut Gorgeous TAG Heuer Collection
TAG Heuer and contemporary jewelry brand Black Badget teamed up with British watch customizer and tastemaker George Bamford of Bamford Watch Department on a stunning run of limited edition Carreras.
Each example is fitted with a colorful dial made from Fordite, a very unique material developed from the collected overspray that builds up in the industrial paint bays of car factories over many years. "At some point in automotive production history, some intelligent worker noticed that these ugly misshapen lumps had a wonderfully hidden secret inside them," Bamford Watch Department explains. "When cut or sanded into, spectacular geological patterns appeared, formed by hundreds, if not thousands, of layers of car paint. The complete randomness of both color and patterning creates beautifully fascinating effects. Organic patterns are created in what is a very artificial material."
Limited to 10 total examples, each piece is also clad with a military-grade titanium coating with a stealthy black finish. Price on request.