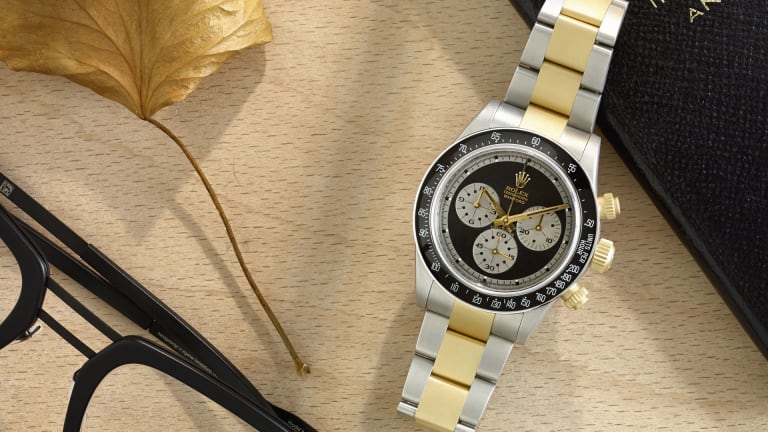 Bamford Drops Gorgeous Paul Newman-Inspired Custom Rolex
Black & gold has never looked so good.
We're not usually ones for aftermarket customizations to Rolex timepieces, but everything Bamford touches is the rare exception.
They just released the Heritage Bicolour Paul Newman Daytona, a beautifully crafted custom Rolex that includes a Paul Newman-inspired dial and just the right amount of gold.
Priced at $34,000, it certainly ain't cheap, but Bamford is highly respected in just about every watch circle, insuring that this will (likely) only go up in value.
We'll be dreaming of this one for at least a few days.....