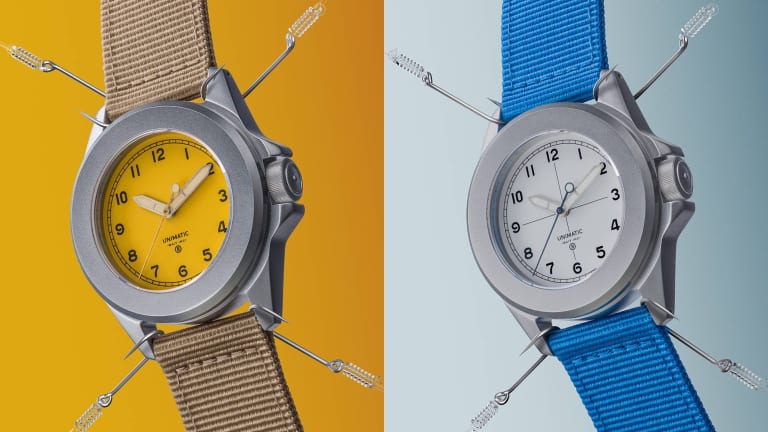 BAIT and Unimatic Link Up on the Quattro Inquisitive Explorer Watch
BAIT has teamed up with Italian watchmaker Unimatic on the limited edition Quattro Inquisitive Explorer, which draws inspiration from vintage field watches but upscales everything with big splashes of color.
The classic and minimalistic watch is available in two editions, with one version in Polar White, limited to 100 examples, and another in Lemon Yellow, limited to 50 examples. Both will be available as part of a lottery raffle with pricing set at $525 USD.