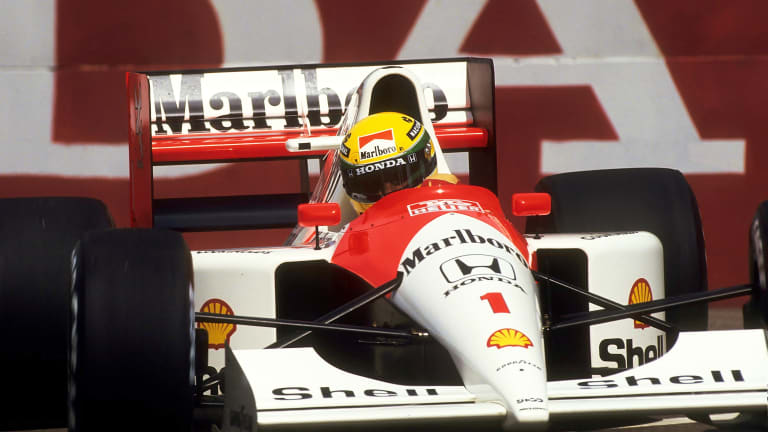 Ayrton Senna's Racing Helmet Is Heading To Auction
Okay, this would be an awesome buy.
The former racing helmet of late Formula 1 legend, Ayrton Senna, is going up to auction on May 14th in Monaco and we couldn't be more jealous of the person who ends up snagging it. What could be cooler to have sitting on a bookshelf in your office than this?