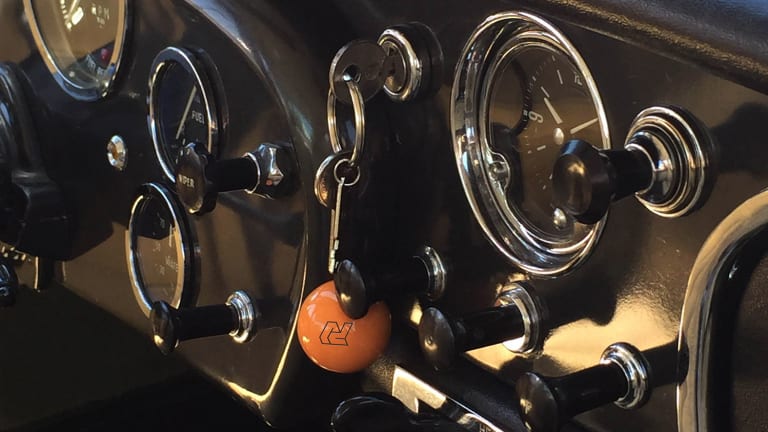 Add Autodromo's Shift Knob Keychain To Your EDC
A nice, simple look.
You might know Autodromo as the guys making some of the most beautiful racing and automotive inspired timepieces in the world, but you might not know that they've been quietly expanding their business into the accessories market with smart adds like sunglasses and driving gloves. Recently, they added something else to the collection – a super cool keychain inspired by the ball shift knob found in countless vintage cars.
The things are crafted in Japan from the same cellulose acetate high-end sunglasses are made out of. With an added high gloss finish and a subtle marbled effect, this is a nice look for any motoring cockpit.
Available in both black with white logo and butterscotch with black logo, it will set you back $65 to add to your EDC. Like a good wallet and phone case, having a decent keychain is a must for any man.