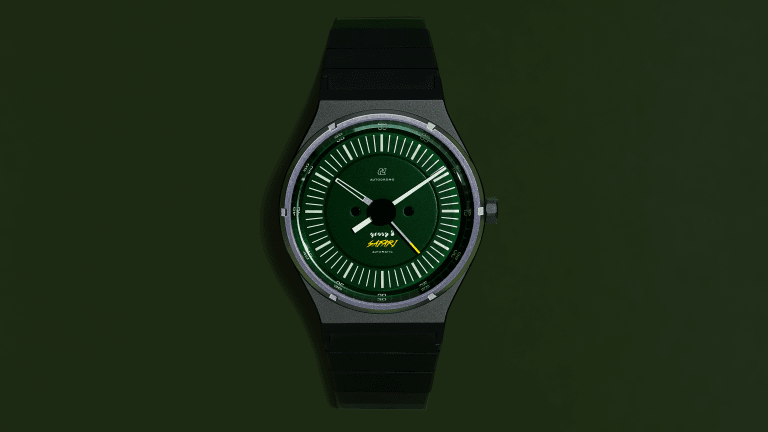 Autodromo Launches the Group B Series 2 Safari
Watch and accessories company Autodromo just launched the Group B Series 2 Safari watch featuring an overhauled design inspired by the Safari and Paris-Dakar rallies of the 1980s.
Finished in dark green with a bright orange "Safari" logo on the dial and natural lume indexes and hands, it's an absolute stunner in every way and unlike anything we've seen before. And just like the previous Group B Series 2 editions, it's powered by a Miyota 9015 automatic movement that's housed within a distinctive 39mm titanium capsule made up of two parts.
"The Group B Series 2 has become an iconic best seller for the brand," says Bradley Price, the President and Creative Director of Autodromo. "With this new iteration, I wanted to create a killer monochromatic color scheme that is instantly different. It isn't easy to do a colored steel bracelet but we found a plating that works really well on the Series 2. It's a really cool color because it is subtle and understated in some light, but takes on a brighter color when the light hits it just right."
Arriving in a special green packaging design featuring a drawing of the 1986 Paris-Dakar winning Porsche 959 rally car, the watch is available right here at $975.