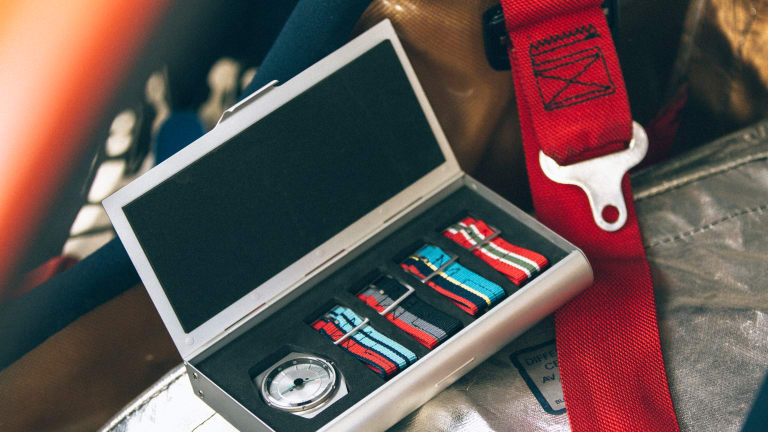 This Limited Edition Watch Inspired By '80s Rally Cars Belongs On Your Wrist
Autodromo with another winner.
Last year, the automotive obsessed watch brand Autodromo released the Group B, a stainless-steel timepiece inspired by 1980s rally cars. This time, they're back the Group B EVOLUZIONE, a limited-to-200 update that's a little bigger, a little brighter, and a little more special.
The refresh features a larger case, fresh colors, and other smart, subtle details that go a long ways, the biggest of which is probably an aerospace aluminum lug chassis replacing the stainless steel chassis, which drops weight and adds a little ruggedness to the piece.
Each purchase also comes with a very cool hand folded aluminum collectors box and four nylon racing straps based on the liveries of top racers in the Group B era.
Priced at $1,100 with shipping to happen at the end of June, this thing is as wrist-worthy as they come.