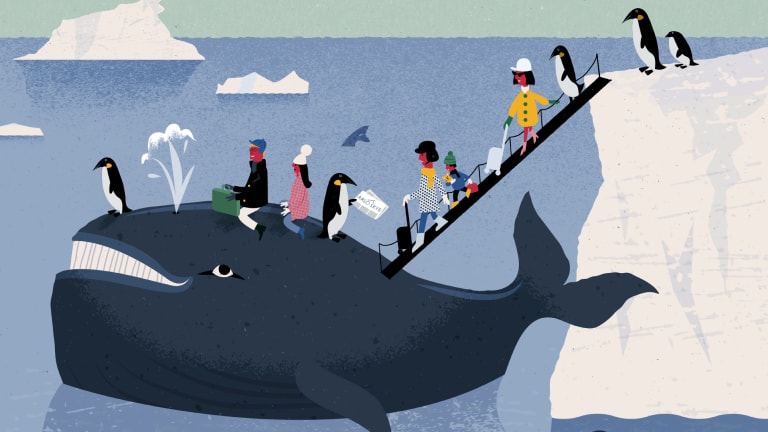 This Luxury Luggage For The Design Obsessed Needs To Be On Your Radar
Travel well.
Arlo Skye is an upstart entering the luxury travel and luggage space and are doing so with a bang. Their debut carry-on mixes form, function, and finesse for a stylish, powerful look.
Made from a material roughly 2.3x stronger than polycarbonate plastic and featuring patented Silent Run Lisof wheels that are ultra-stealth, this thing will wiz through the airport like a champ.
It also features a portable charger with built-in surge protection that lasts for days. It's a simple addition that means never needing to hunt for an open airport outlet again.
Lastly, there's not a single annoying zipper to deal with. The thing has a one-touch open/close frame that keeps things very secure but still TSA-friendly.
Priced at $495, it comes in three different finishes – Penguin Black, Sardine Silver, and Champagne. Get your A-list airport game in order and snag one of these things – your future self will thank you.