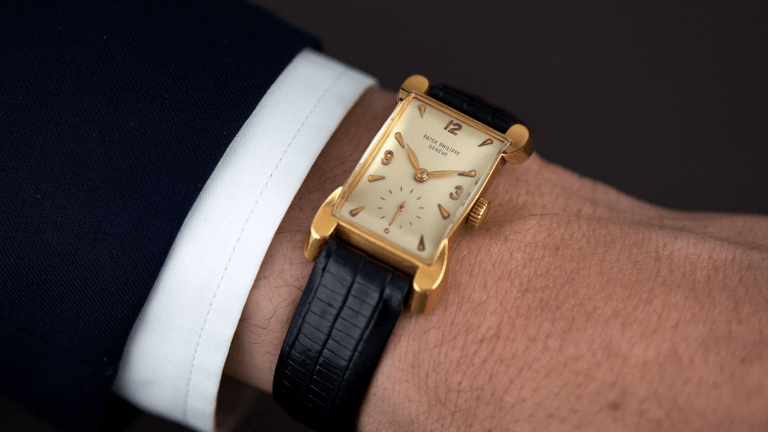 Andy Warhol's Patek Philippe Is For Sale
And it belongs on your wrist.
A vintage Patek Philippe is cool.
A vintage Patek Philippe owned by Andy Warhol is on another level.
This Ref. 2503 circa 1952 is from Andy Warhol's personal collection, which was believed to be in excess of 300 pieces at certain times. It features 'bunny ear lugs' on the 18K yellow gold case and a classic black lizard strap.
Interestingly, Warhol was famous for keeping his watches in the center of a canopy that hung over his bed, so this wasn't something that was stuffed in a drawer – it was extremely personal.
It heads to auction soon thanks to Christie's, with an expect price to fall between $50,000 and $100,000. As far as prized watches go, this is rather ultimate.....