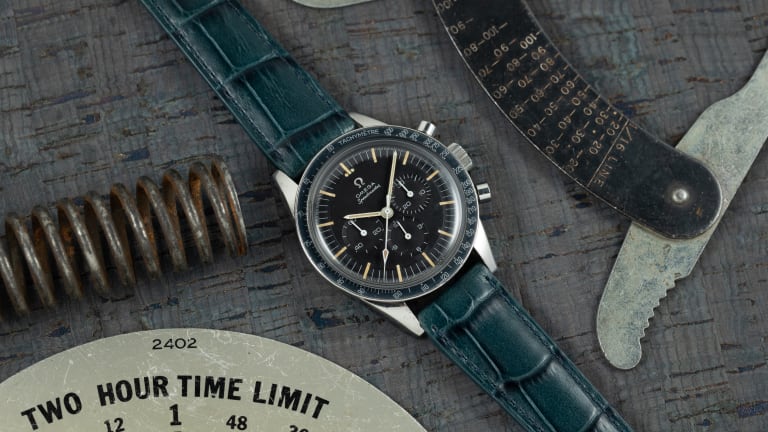 Analog/Shift's New Straps Will Upgrade Any Classic Timepiece
Leather weather.
Analog/Shift, the online retailer of the world's coolest vintage and classic watches and accessories, has just unveiled its new collection of handmade leather watch straps, and if you're looking to refresh a classic timepiece, the time (ahem) is now.
There are 37 different colors and styles available in all, which pretty much guarantees you'll find something you'll like. And they're designed to pair with the iconic watches from the likes of Rolex, Omega, Heuer, Breitling, and more that are Analog/Shift's stock in trade.
"We know that wearing a watch every day with the same strap might get a little dull," the brand notes. "As collectors and enthusiasts ourselves, we appreciate having options, and we know that strapping on a new style can entirely reignite our love for a timepiece."
To create the collection, Analog/Shift turned to a multi-generational family-owned factory in Italy that has been making straps for some of the world's top watch brands for many years. The quality is second to none, but prices are remarkably affordable.
The Alpine collection of rugged yet supple leather straps is inspired by explorers "both real and fictional." Handmade in Italy, all leather straps come fitted with a stainless steel pin buckle.
Because the straps are handmade from high-quality leathers, there are slight variations in color and texture. And just like vintage watches themselves, each will "develop their own characteristics of patina with age and wear" over time.