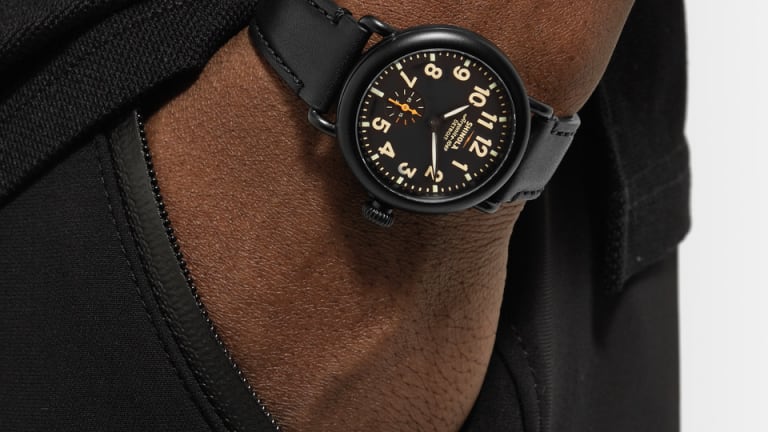 This All-Black-Everything PVD-Plated Shinola Watch Has Your Name On It
A modest 36mm masterpiece.
If you don't mind a quartz operated timepiece, it's hard to do better than this all-black-everything PVD-plated Shinola Runwell at just $550.
It has a great, striking design that blends classic and modern together nicely, comes in at tasteful 36mm in size, and features a tonal leather strap that just screams cool.
What are you waiting for? This belongs on your wrist.