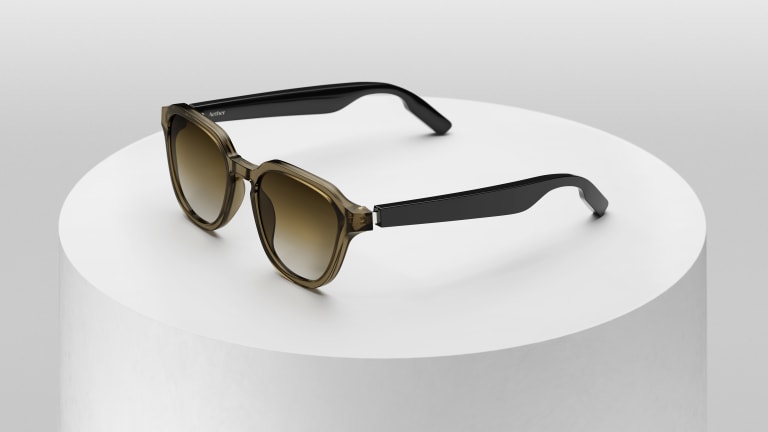 For Your Ears Only: Meet the Stylish, AirPods-Replacing Eyewear of the Future
New audio eyewear brand Aether has launched a noteworthy set of sunglasses and optical-compatible eyeglasses featuring hidden, discrete audio playback that's optimized for your ears only. The result is intended to streamline your everyday carry and eliminate fumbling through your bag for earbuds at a moment's notice, and is particularly ideal for podcast listening while on the move, soundtracking moments of daily life with flow state-unlocking ambient music, increased audiobook intake, and conference calls while poolside.
Each pair is equipped with the latest Bluetooth technology to connect to your phone with ease, along with a mix of microphones for crystal-clear Zoom sessions and phone calls. The speakers, meanwhile, sit near-invisibly behind the ears. And even with all its impressive built-in tech, Aether manages to keep each pair weighing less than one and a half ounces. Comfort is key.
Wearers can enjoy up to three hours of audio play and easily recharge their glasses via the beautiful aluminum charging case with a two-hour charge time. Each pair is finished with Carl Zeiss Vision lenses, which are anti-glare, non-fogging, UV protected, and scratch-resistant, which covers almost anything you might do while wearing a pair of glasses.
Available online only, you can grab yourself a pair here.