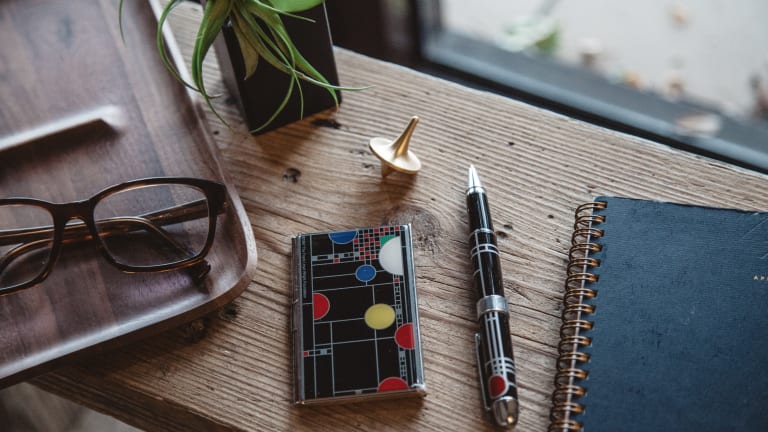 Equip Your Workspace With One Of These Frank Lloyd Wright Inspired Rollerball Pens
They're gorgeous.
American Institute of Architects called Frank Lloyd Wright the "greatest American architect of all time."
When you have iconic buildings like Fallingwater, the Guggenheim Museum, Robie House, and Coonley House on your 70-year resume, it's pretty obvious way.
To celebrate the legend, the husband and wife team at ACME Studio designed some stunning Frank Lloyd Wright-inspired rollerball pens.
Normally found at places like New York's Museum of Modern Art and other design-driven shops, they're now available online at roughly $11 off retail.
Pretty sure every workspace without a Montblanc on deck needs one of these to fill the void.