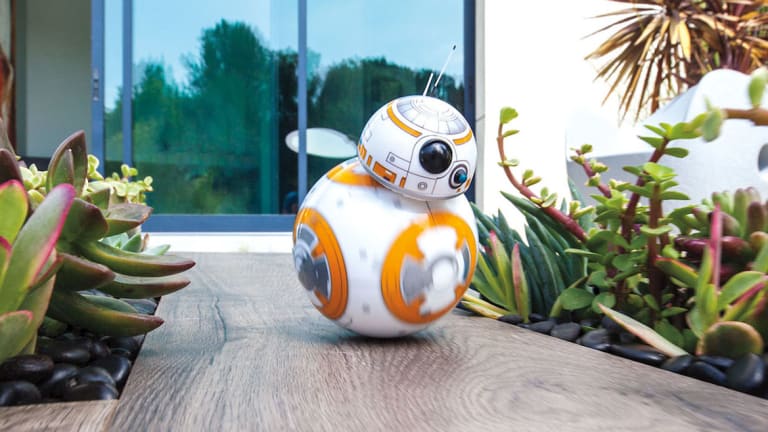 A Remote-Controlled BB-8 Toy From 'Star Wars' That's All Kinds Of Awesome
And perfectly acceptable for a grown man to own.
Have a heart? Love stories that take place in a galaxy far, far away? If so, you're probably a fan of BB-8, the droid who has been bringing a lot of wonder to the Star Wars: The Force Awakens hype train.
To no surprise, the folks at Disney are making a bunch of toys to support the movie, but not a single one in existence competes with this adorable little remote controlled dude. It shows a range of expressions based on your interactions with it, perks up when you give voice commands, zooms around the ground with ease, and can activate a "patrol" mode...all controlled via your iPhone.
Priced at $150, we can't think of a better way to foolishly spend money on something.