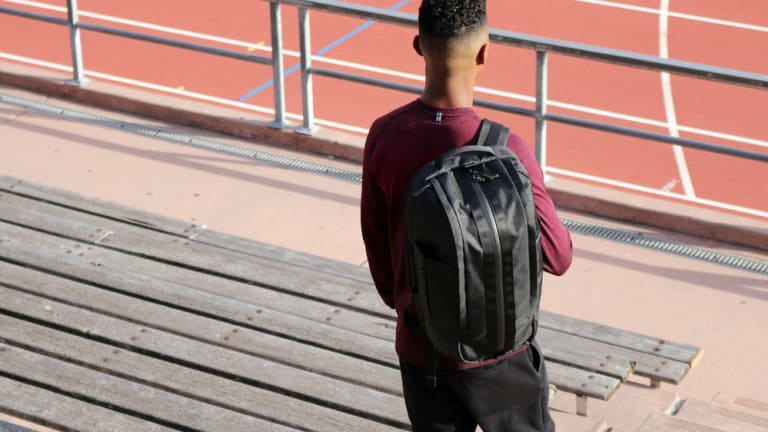 This Sweat-Isolating Gym Bag Is Truly Ingenious
Not to mention stylish.
Most people like getting a gym session in before or after work. Problem is, you have to double up on the bags because any civilized human being can't have their sweaty Nike gear rubbing up against important work stuff. Luckily, there's an elegant, simple from Aer.
Dubbed the Duffel Pack, it features a front-load main compartment for your essential gym gear that's sealed with a YKK waterproof zipper so no water gets in and no sweat drips out.
It also features a water-resistant and ventilated sneaker storage area that's designed to majorly reduce sweat and odor. Large enough to fit size 13 men's shoes, you're all good assuming your name isn't Shaquille O'Neal.
The back compartment is padded with slots for your computer and work gear and is completely sealed off from anything wet/sweaty/smelly.
And there's even a quick access section on the side for things you need to grab regularly but don't necessarily want to weigh down your pockets with. Think iPhone, keys, and wallet.
Finally, it can be used as both a duffel bag or a backpack depending on the situation, which is perfect because there's nothing worse than seeing a guy show up to work in a suit and tie with a Jansport slung over his shoulder. Available now for $165, getting one of these in your life would be a wise move.