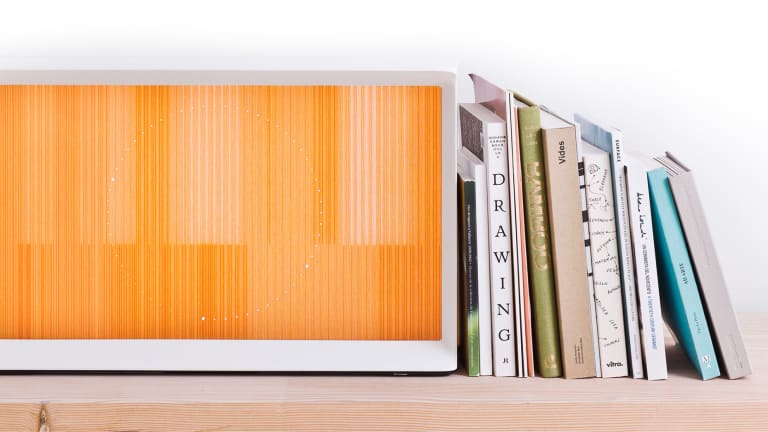 A Closer Look At The Very Stylish Samsung Serif TV
Best looking TV on the market right now.
When it comes to televisions, almost nothing has changed in the last five or so years. Sure, there was a shift from 720p to 1080p and we're seeing more and more 4k sets hit shelves. But visually – aesthetically – it's the same black rectangle. This is why we're so hyped up on the Samsung Serif. We broke the news of this gorgeousness to our readers back in September and now this bad boy has finally started shipping to lucky homes. Ranging from around $720 (24 inches) to $1,700 (40 inches), it's a stylish statement piece for any kind of pad. We're super into it.