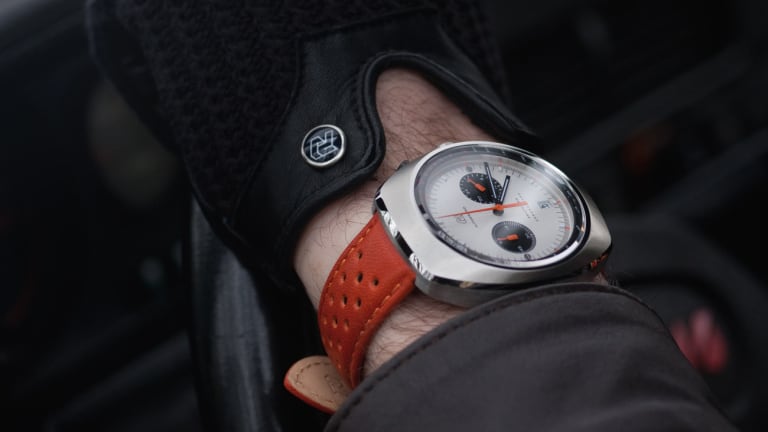 5 Stylish And Cool Watches Under $700
You don't have to break the bank to have a strong wrist game.
Here's a few ways to take your wrist up a notch without having to drop a lot of coin. Each is stylish in very different ways.
This sharp watch looks great in black and gold and is designed by the minimalist Swedish team over at Bravur. They keep things ultra-simple and quality for an elegant look that any dude can pull off with ease.
This racing inspired chronograph watch will make you feel like a Formula 1 winner from its looks alone. It has some great late '60s and early '70s vibes, with smart details and perfectly retro styling throughout.
The guys at Covair developed watches with quick-change clips, so you can go from a leather band to a stainless steel band in seconds, and interchangeable inserts, so you can swap out faces to match your outfit or activity. They're currently running a campaign on Kickstarter--so if you want to snag at a crazy discount--$149 instead of $255 for a set of two--now is the time. (Disclaimer: The founder of Airows does their marketing and creative.)
This beautiful racing chronograph has a vintage-inspired creamy dial and a milanese bracelet, a cool look you'll be seeing more and more of on watches over the next few years.
This simple and classy dress watch that features a very stylish double dial and is based off designs pilots wore almost 100 years ago. It's hard to go wrong with this one.