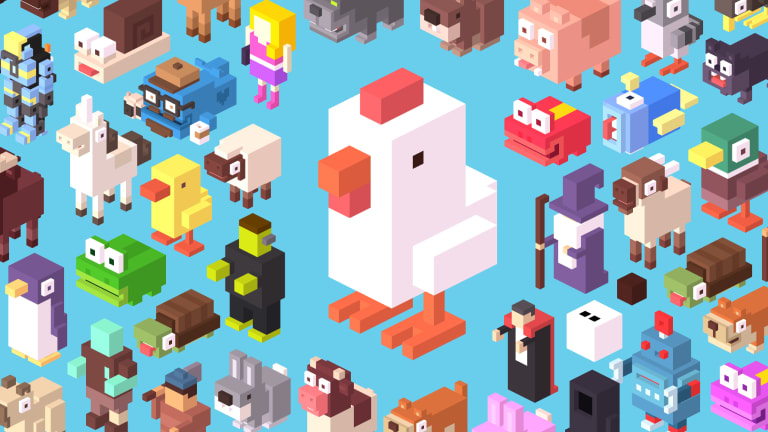 5 Best Designed iPhone Games
According to Apple.
Apple recently unrelieved the winners of the 2015 Apple Design Awards. Amongst the crowd were a handful of games that not only look great, but play great. If you're looking for a new time waster on the go, you can't do much better than any of these.
Exclusive to iOS, Shadowmatic is an ornately crafted and imaginative puzzle game in which abstract objects are rotated to find recognizable silhouettes in projected shadows. Selected as an Apple Design Award winner for its attention to detail, high-fidelity rendering, excellent execution, and perfect representation of Multi-touch game play, Shadowmatic challenges your spatial thinking with more than 80 puzzles in gorgeous atmospheric environments rendered with highly realistic textures and shadows.
Crossy Road is an incredibly addictive, endless arcade hopper with countless surprises. Full of whimsy and fun lo-fi artwork, Crossy Road fuses art, commerce, design, and marketing into a game with heart and personality that's deserving of an Apple Design Award. Crossy Road is a new take on a classic game style with viral and exciting gameplay, beautiful, 8-bit isometric graphics, expressive characters, hilarious collision animations, and excellent sound design.
Does Not Commute is an addictive, strategic driving game for iOS with surprising depth, and great balance of story, characters, and action. Does Not Commute is a time traveller's paradox where players race themselves and try to complete challenges by avoiding themselves, and mistakes send a ripple effect through the game. It's carelessly easy at first, but progresses nicely toward increased complexity. What starts out as a relaxing commute in a small town quickly devolves into chaos.
Vainglory is an intense, real-time mobile multiplayer online battle arena, perfected for touch on iPad and iPhone. Vainglory is selected as an Apple Design Award winner because it delivers beautiful, high-fidelity graphics and animations, offers an incredibly polished and immersive experience, and enables a fast-paced, endless multiplayer experience on iOS that's all about the highs, lows, excitement, anticipation, friendships, and competition.
Jump-O is a fun, hand-drawn, minimalist puzzle game, exclusive to iPhone and iPad. It was developed by Gabriel Mathias Rocha and Victor Lappas Giménez who both learned to program on iOS while they were students at the Pontifical Catholic University of Paraná. Jump-O supports Game Center and puts circle players into a square world in which they must struggle to survive by jumping and moving to avoid spikes and bullets.