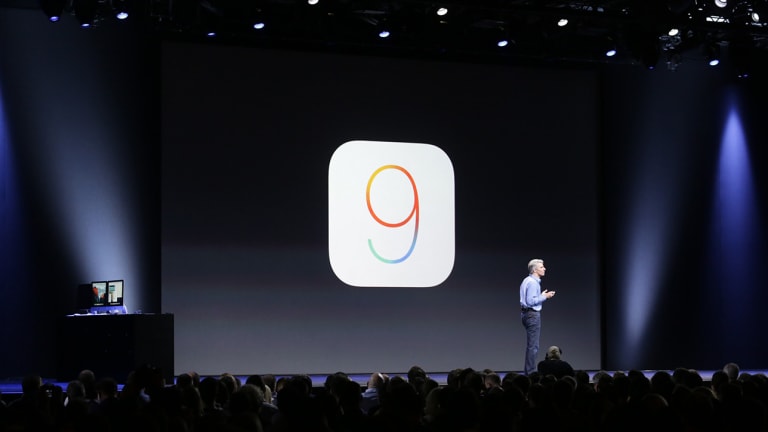 11 Things You Need To Know About The New iOS 9
A few essential new features.
Apple just dropped a few bombs about their new iOS 9 . Here are all the details you need to know without any of the boring mumbo-jumbo these Apple press conferences are filled with.
Now there are even more topics you can ask Siri about. Find specific photos and videos, or set a reminder to finish an article you're reading on the web. Also, like a great assistant, your device can now anticipate what you want to do next based on your location, the time, what app you have open, or what you're connected to.
Siri is highly underrated for setting reminders and alarms. Hopefully these new features work just as well.
You can now plug in your headphones or connect to your car, and iPhone can suggest a recent playlist or audiobook.
Love this idea, as long as it doesn't ever suggest David Guetta.
If you add a location to an event in Calendar, iPhone will suggest when you should leave. It even takes into account traffic along the way, in real time.
Dig this.
Later this month, you'll be able to use Apple Pay to purchase items from hundreds of stores within the Pinterest app.
We already kind of knew about this, but it will be a total game changer for brands and make Pinterest the most powerful digital catalog in the world. Crazy.
With Apple Pay, Passbook has become so much more. So Passbook is being renamed Wallet.
This is because nobody was using Passbook. Still--very smart move and a much better name.
There's a new app called News which includes a curated selection of articles based on your interests. Articles in News combine interactive stories with beautiful editorial layouts, photo galleries, animations, and video. The more you read, the better News is at showing the stories you care about most.
You bet your ass Airows will be on here. Also, RIP Flipboard.
The Health app can help you track everything from your workouts to how much water you drink. It can now also track reproductive health, how often you're seated, and UV exposure.
This is only getting started. Will be VERY exciting to see how bonkers this app is in just...five years.
In iOS 9, switching between apps has been redesigned. Slide Over lets you open a second app without leaving the one you're in.
Nice!
Split View allows two apps to be open and active at the same time on the same screen.
Finally. A much needed move from Apple.
Picture in Picture scales a video down in size so you can keep watching a TV show while you reply to an email.
This will mostly be used by teenages streaming music off of YouTube.
iOS 9 will be available to everyone this fall.
Like every iOS update, the changes are small but impactful. Ever go back and use a device with iOS 4 on it in 2015? It feels like Windows 95.