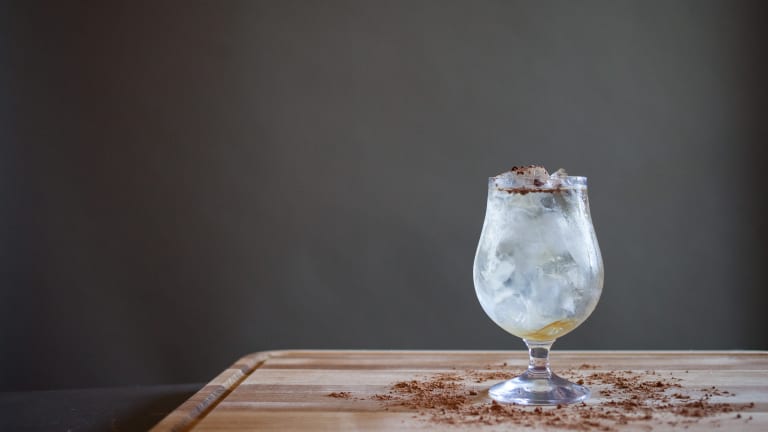 How To Make Drinks And Impress People
Sponsored by Olmeca Altos.
The ancient Aztecs, who regularly welcomed guests into their home with a fresh cocktail, believed that the hard-to-pronounce xocolatl granted its drinker immortality.
That's actually not true but don't let it stop you from enjoying the xocolatl-infused Oro Azteca this summer. What this libation will bestow is admiration among your houseguests, not just for the surprising and refreshing whirlwind of sweet-spicy-sour flavors but for its theatrical presentation which is topped off with shaved bitter chocolate.
So break out the Altos Tequila and the goblets for your next gathering of the gringos. Here's to feeling good all the time.
INGREDIENTS
Olmeca Altos Reposado Tequila, 2 parts
Lemon juice, 1¼ parts
Spicy honey syrup, ¾ parts
Xocolatl mole bitters, 3 dashes
Bitter chocolate
DIRECTIONS
Combine all ingredients over ice in a goblet
Stir and sprinkle shaved bitter chocolate on top
Whether you're a confident mixologist or an amateur behind the bar, brush up on your tequila know-how and follow Altos Tequila on Twitter, Facebook, and Instagram.