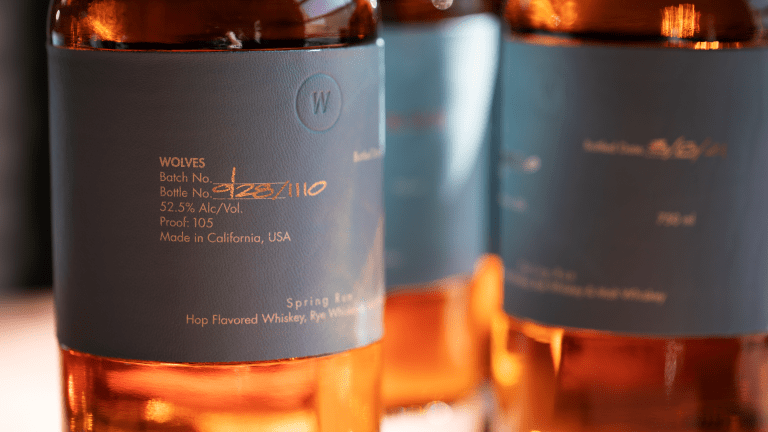 Wolves Whiskey Launches New Limited Release
Wolves Whiskey from known footwear and lifestyle entrepreneurs James Bond and Jon Buscemi has just unveiled the new "Spring Run" expression, developed in California's wine country by a 13th generation Master Distiller, Marko Karakasevic, using a rare, copper brandy pot still imported from France back in 1983.
A variation of their signature blend, "Spring Run" is a careful mix of four statements: 1) whiskey distilled from Stout craft beer, aged in French Oak for 10 years, 2) whiskey distilled from Pilsner beer, aged in New American Oak for 6 years, 3) a Rye selected for its back palate spice, and 4) a single malt American whiskey distilled from two-row malted barley and aged in used French Oak for 10 years. The result is extremely balanced and full with a touch of spice and heat, starting with a mix of tangerine and dark chocolate with hops and nutmeg before moving to a long and warm finish.
The presentation also takes great care, with each bottle wrapped by hand in Italian sheepskin leather, which sits plush (courtesy inlays) against the heavy French-cut glass. Bar worthy and then some.
Limited to just 110 numbered examples and priced at $200 USD, a portion of the "Spring Run" release will first be available to the Wolves Allocation List on May 19. Make sure to sign up here while space remains.