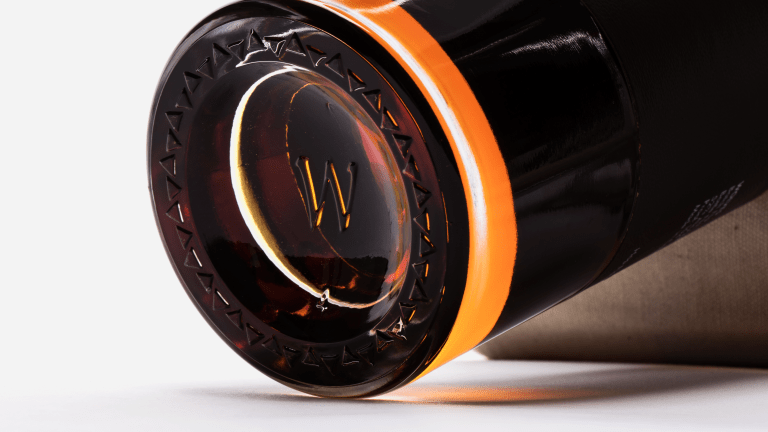 Wolves Whiskey Launches Limited Edition 'WINTER RUN' Expression
Wolves Whiskey from known footwear and lifestyle entrepreneurs James Bond and Jon Buscemi launched in May 2019 and sold out of their initial release in mere days.
Thankfully, just in time for the holidays, they're back with a new "WINTER RUN" expression, produced in extremely limited quantities and available to purchase on a first-come first-served basis through their website starting today. A small allocation of the 1,338 bottles is also available at Flaviar.
Running $185, the decidedly smooth 104 elixir, which is made in California, combines a mix of whiskey distilled from craft Stout beer, aged in French Oak for 8 years, whiskey distilled from craft Pilsner beer, aged in New American Oak for 5 years, a Rye selected for its spice, and a single malt whiskey aged for 9 years in used French Oak. Together, it delivers hoppiness and chocolate flavors with notes of citrus, toasted almonds, honeysuckle, warm vanilla, orange marmalade, and cherry-cola.
Each bottle makes a strong design statement as well, thanks to the gorgeous Italian sheepskin leather that's cut via laser, embossed, printed with UV light, and laid flush to the glass by hand. Who's up for a glass...?