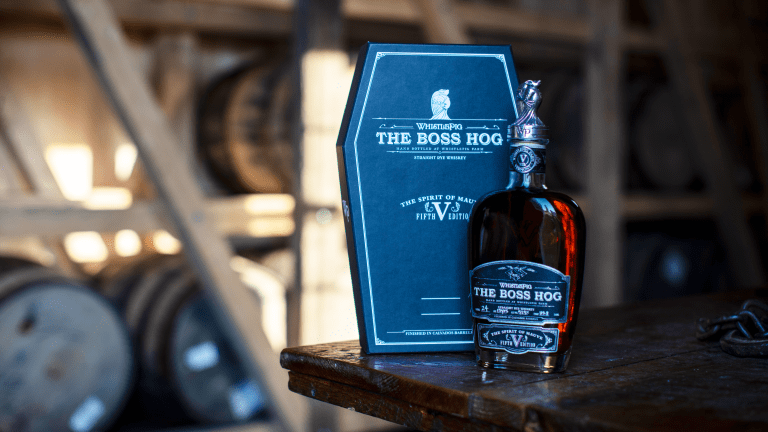 WhistlePig's New $500 Boss Hog V is Barrel Proof Rye for Serious Sippers
WhistlePig, the Vermont-based brand that's on the forefront of American craft distilling, has come out with its latest limited edition release, a $499 barrel-proof 13-year-old rye whiskey designed to be its biggest and best expression yet.
Dubbed The Boss Hog V: The Spirit of Mauve, the single barrel, powerfully complex spirit finished in calvados casks is sourced and bottled in Vermont. Named in tribute to one of the brand's original porcine mascots, now sadly deceased, each bottle features a handcrafted pewter stopper in the shape of a hog "ascending to heaven" and comes in a casket-inspired gift box.