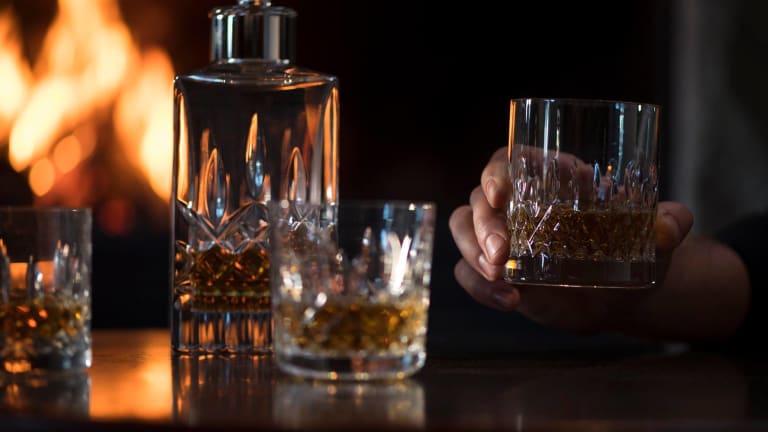 Amazon Is Practically Giving Away Waterford Whiskey Glasses
Ask your Mom about Waterford crystal. She'll, without hesitation, lay it down as the gold standard. Classic. Old school. Best of the best. The kind of thing your rich uncle might gift you on your wedding day or a bad guy in a bad movie might frustratingly hurl into his roaring fireplace.
Normally, it's pretty pricey, but thanks to a pre-Black Friday sale Amazon is having, a four-pack of Waterford whiskey glasses has been marked down from $100 to just $29. Yes, for real.
Featuring a traditional design with astonishing clarity and substantial weight, these should most definitely have a place in your home. Get them (at this price) while you can.