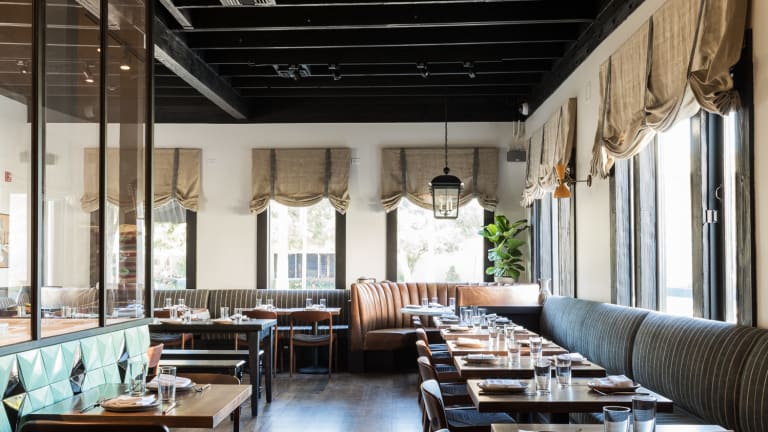 Inside Los Angeles' Most Beautiful Italian Restaurant
Opening this week, Felix Trattoria is the newest culinary addition to Venice's Abbot Kinney neighborhood. Chef Evan Funke is backed by restaurateur-entrepreneur-on-a-tear Janet Zuccarini, and while there's plenty of hype surrounding the spot's take on modern Italian cuisine, the real delight is in the design.
Designed by Wendy Haworth, the restaurant's several rooms feel more homey than labyrinthine, each with a slightly different theme but consistent in the overall aesthetic. Wireframe barstools in the bar area give way to midcentury modern chairs in the dining areas, which are accented by heaps of natural light, wood floors and cozy banquettes.
Green, the primary color of choice, is used sparingly, except for the modestly explosive green floral wallpaper in one dining room. It's beautiful.
Felix is now open at 1023 Abbot Kinney Blvd–if you're trying your luck for a reservation, you better hop to it.