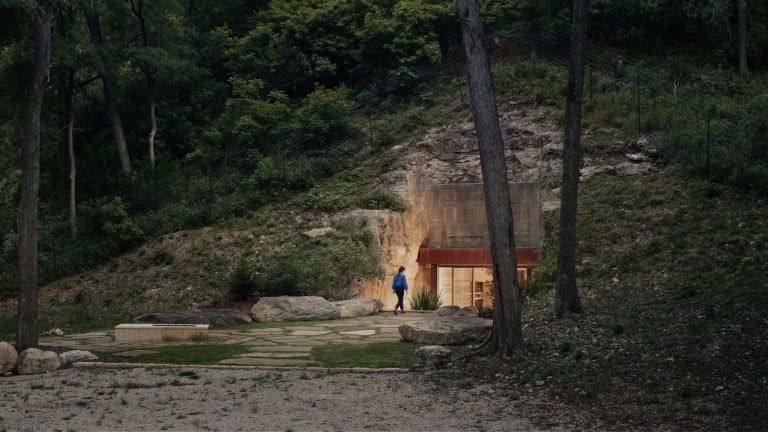 Step Inside the World's Coolest Private Wine Cave
Deep within Texas along a secluded bend of the Blanco River, you'll find a glimmer of modern architecture hidden amongst a solid limestone hillside. It's unassuming, mysterious even. But beyond the front doors reveals the ultimate private wine cave.
The project was designed and developed by Clayton Korte, who cleverly and courageously built the space into an existing tunnel spanning 18' tall x 70' deep.
"It's like a ship in a bottle," notes Brian Korte, FAIA, lead architect for the project. "The components of the wood insert are deliberately kept away from the existing cave walls so that the room remains adaptable."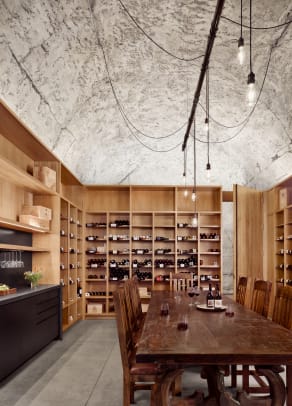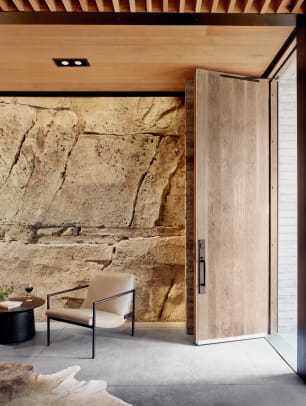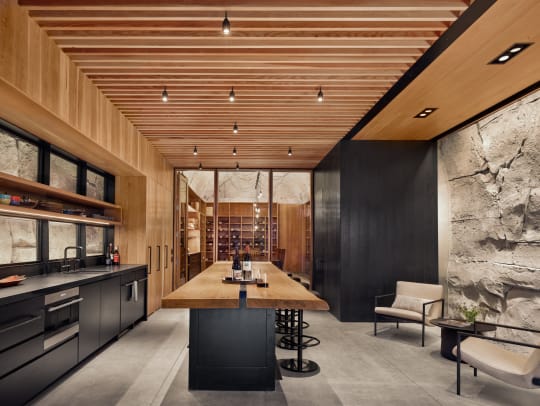 The contemporary area pairs a tasting lounge and bar with casework providing storage for an always-expanding private collection of roughly 4,000 bottles. It's thermally controlled by the natural subterranean temperatures, allowing the bottles to exist in the optimal atmosphere of 55° - 60°.
Time to step up the bar cart....