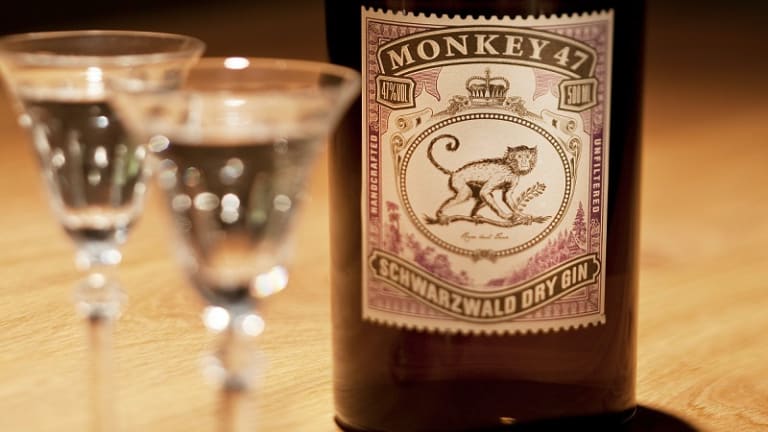 10 Great Gins Every Gentleman Should Get Acquainted With
Hailing from England to Oregon.
Dutch physician Franciscus Sylvius is often credited with the invention of gin in the mid 17th century, though in fact it's origins go back to the 13th century at least. Whatever the source of the spirit, there's no denying gentlemen have cause to celebrate its creation. Here are 10 great gins to toast with:
This limited edition "juniper forward" gin from the iconic London brand is based on a historic recipe created by the famed distillery's founder c.1880.
Rare and rather precious, this pricey-but-worth-it gin from the Black Forest of Germany contains cranberries and is bottled at an intense 47% ABV (94 proof), hence the name.
Dating back to 1845, Boodles is as old school as they come, something James Bond might drink at his club when he's sick of Smirnoff.
Batch distilled in Portland, Oregon from an "adventurous" blend of spices from around the world, Aviation is at the vanguard of the new American gin revolution.
Walk into the Corner Club in Stockholm's Gamla Stan, aka Old Town. Order any cocktail made with this tasty tipple from Sweden's first gin distillery. Repeat as necessary.
"Inspired by Africa, created in England" is the motto of this distinctive small batch spirit made of African botanicals including extracts from the Baobab Tree, aka the Tree of Life.
Legendary London spirits merchants Berry Bros. & Rudd created this gin for the English gentleman to make the perfect martini. Serve very dry and very, very cold.
Gin from California? Hell yes. Distilled from sustainably sourced botanicals designed to highlight the forest their sourced from, aka the "terroir", this is an earthy spirit with hints of fir, laurel and sage.
Infused with rose and cucumber Hendrick's, which hails from Scotland, is an acquired taste, but no gentleman's bar is complete without one of its natty cobalt blue bottles.
Ultra-pure Arctic-sourced Icelandic spring water is transported all the way to England to create this crisp gin made from nine carefully selected botanicals.