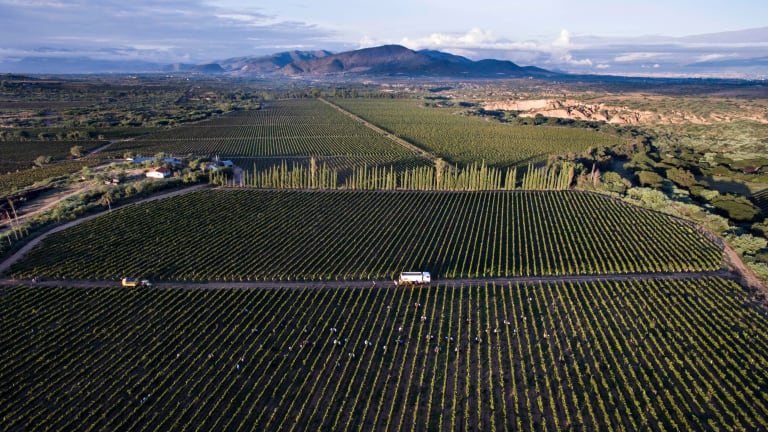 You've Never Had Anything Like Steven Soderbergh's Singani 63
Hollywood director Steven Soderbergh has blessed us with Ocean's 11, Logan Lucky and plenty of other phenomenal films and now he's blessing our home bars with Singani 63, a clear Bolivian liquor with 500 years of heritage distilled from the Muscat of Alexandria single variety grape. And unlike most other celebrity-owned booze outside of Casamigos and select others, it's actually really, really good.
After being introduced to the intriguing spirit while shooting Che more than a decade ago, Soderbergh quickly worked to bring his find to the United States, taking on a seven-year battle and jumping through legal loophole after legal loophole to get it approved by all the right people. And though it's technically classified as a brandy courtesy Washington bureaucrats, it's anything but, with light spicy notes and a long, fresh citrus fade that's often described as "impeccably clean" compared to other spirits.
If you're looking to get your hands on a bottle yourself, search this map to find local retailers, or better yet, whisk off on a spontaneous, extremely adventurous South American thrill ride and get it straight from the source. Best neat or on the rocks, as Soderbergh prefers, it can also be mixed into a number of cocktails.