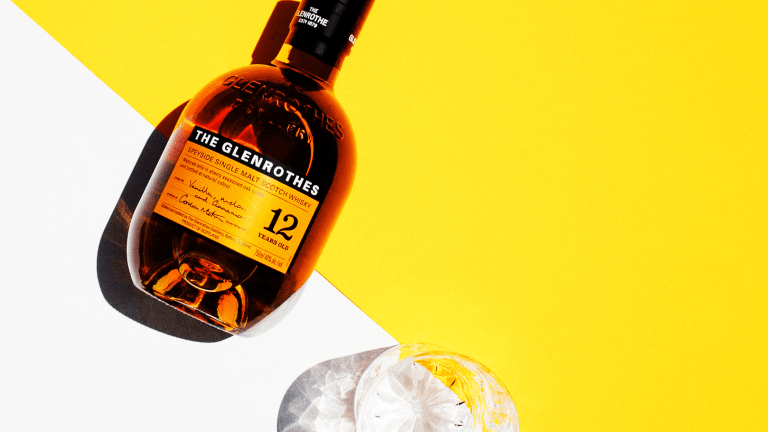 Review: Diving Into The Glenrothes' Revamped Scotch Selection
Speyside Scotch distillery The Glenrothes recently rebooted their existing expressions with the Soleo Collection, a series of five Sherried single malts for the modern whisky enthusiast.
So, how does it stack up? Matured in Sherry seasoned casks, each of the whiskys have a signature red hue with hints of spice and sweetness but vary in a multitude of ways. The 10-Year-Old brings the sweetest vibes, with notes of shortbread, vanilla, citrus, and lemon peel, while the Whisky Maker's Cut, the only non-age expression, packs the biggest punch of spice. The 12-Year-Old mixes notes of cinnamon with lemon, banana, and vanilla, and the 18-Year-Old was not only the smoothest, which should come to no surprise, but brought on a slightly peppery vibe along with the easiness only a deeply matured single malt can deliver. We didn't get the chance to try the 25-Year-Old, but Glenrothes' internal tasting notes say it's loaded heady woody notes and a character defined by salted caramel.
At $49, the 10-Year-Old feels like the best value purchase and a great choice for a daily sipper, especially if you prefer sweet to peaty, but at only $149, the 18-Year-Old feels like a steal compared to other alternatives in the category and is sure to impress as a gift or bar cart statement. Of the three of us who tasted the bottles available, the Whisky Maker's Cut was the surprise of the night, bringing the right kind of rich, creamy spiciness that tastes even better at the end of a cold day. Bottoms up!