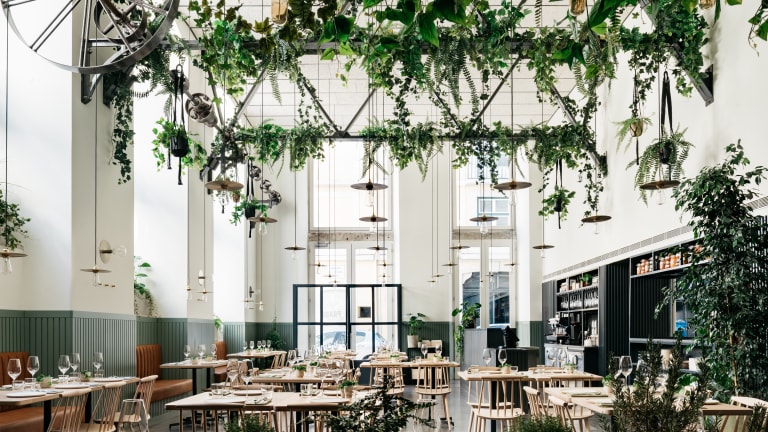 This Lisbon Restaurant Is a Showstopper
People can't seem to stop talking about Lisbon, and for good reason. With an outrageous amount of top-notch restaurants, friendly locals and vistas aplenty, 2018 is the time to visit.
Prado not only offers stupid good food, it's also one of the most gorgeous newcomers to the dining scene. The designers possess the lighting expertise of a chiaroscuro virtuoso and you can't beat tableware like theirs. Check it out in the photos below.