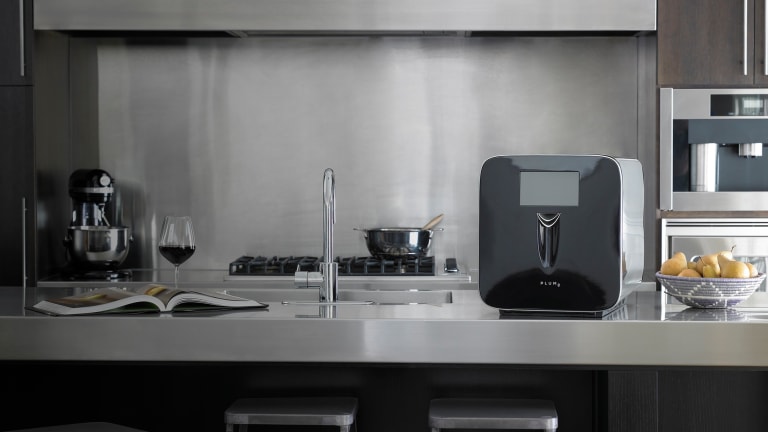 This Futuristic Appliance Cools, Serves, and Preserves Your Wine Perfectly
Wine by the glass has never been easier.
Plum is a brand new kitchen appliance that's about to be the new must-have item for wine obsessives. It not only cools your wine just right and serves it perfectly, but it automatically preserves a bottle for up to 90 days, meaning you can enjoy one glass at a time worry-free. Doesn't look too bad on your countertop, either.
The video breaks down how all the magic works:
If you're all in on "enjoying wine by the glass exactly as the winemaker intended," you can pre-order the device for $1,499. A pretty penny, sure, but think of all those half-full bottles of wine that went to waste over the years.....