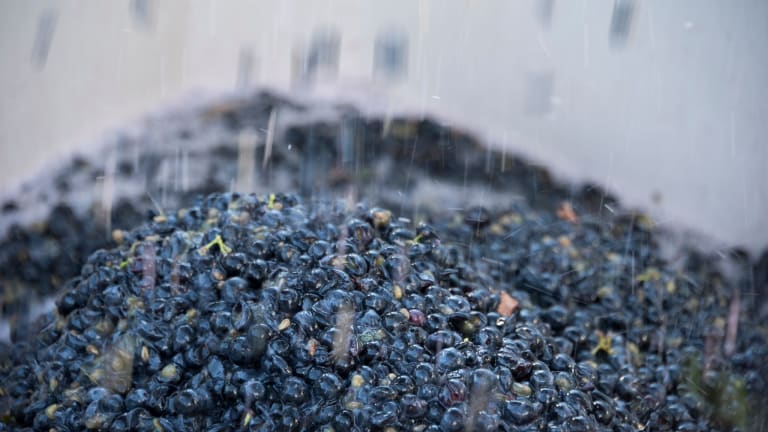 Stop Skipping the Beautiful Paso Robles Wine Region
There's more than Napa.
Think your only stops in California wine country are north of San Francisco? Think again. The most diverse wine region in the state lays along its central coast, making for an equally accessible day trip from Fog City as Los Angeles: Paso Robles.
With more than 200 wineries and 40,000 acres of vineyards, Paso Robles is a wine lover's playground, with a staggering 30 types of soil, 46 grape varieties grown, and as of 2014, 11 sub-appellations. "This is a huge step in legitimizing the complexity of this region," says winemaker Anthony Riboli of San Antonio Winery on the sub-AVAs. "This diversity of Paso Robles soils is truly unique, especially in relation to calcareous chalky soils which are not common in California."
In addition to soil diversity, there's also vast climate and geographical diversity, as well as the largest daily temperature swing of any region in the state, thanks to its coastal influence. All to say, you don't have to be a wino to appreciate the broad range of wines which result.
"This diversity of varietals and blends speaks to a wine enthusiast who wants more out of a region than just Cabernet Sauvignon or Pinot Noir," says Christopher Taranto of the Paso Robles Wine Country Alliance.
So what else will you find, then? Zinfandel was first planted in the region in the 1880s and retains a strong presence—Peachy Canyon's 2014 Westside Zinfandel will bring you back into the fold if you haven't been digging Zins as of late. Elsewhere, there's a strong presence of not only Bordeaux varieties but also Rhône grapes—check the 2015 Grenache Blanc from Halter Ranch Vineyard—and the largest acreage in the state for grapes such as Syrah and Viognier.
You'll find plenty of options to get your Rosé fix as well—try the bright and crisp 2016 Patelin de Tablas Rosé from Tablas Creek Vineyard—not to mention all types of innovative blends—try the lusciously rich 2013 San Simeon Stormwatch from the Riboli family, a five-grape blend aged in French oak barrels for a minimum of 18 months.
When you are looking for a classic Cab though, consider that you're going to get more bang for your buck within this region. "Napa and Sonoma are certainly more famous," Riboli says. "However, they continue to raise prices to new heights. Paso Robles has a great opportunity to take advantage of these vacated price points and grow in prestige and renown."
In other words, we recommend filling your trunk with a case or two instead of just a few bottles—look no further than the San Simeon 2013 or the J. Lohr 2014 Hilltop.
When you plan your visit, keep in mind that there are three separate festivals during the year, one in March, May, and October, while in the summer you'll find free summer concerts on Friday evenings. The area is brimming with quality dining destinations as well, and weekend visitors should plan to reserve ahead. Check out a full listing of events, wineries, and restaurants at PasoWine.com.
Don't forget that the region's more southerly locale makes a coastal escape within reach. Taranto recommends a short drive to the Pacific for the views, as well as an appreciation for the effect the ocean has on the region's wines. "Visit the Pacific Ocean, which has a huge influence on what makes our growing region unique," he says. Not to mention that you'll be, "sipping wines with a magnificent view of an untouched coastline." Sounds like a winning plan....