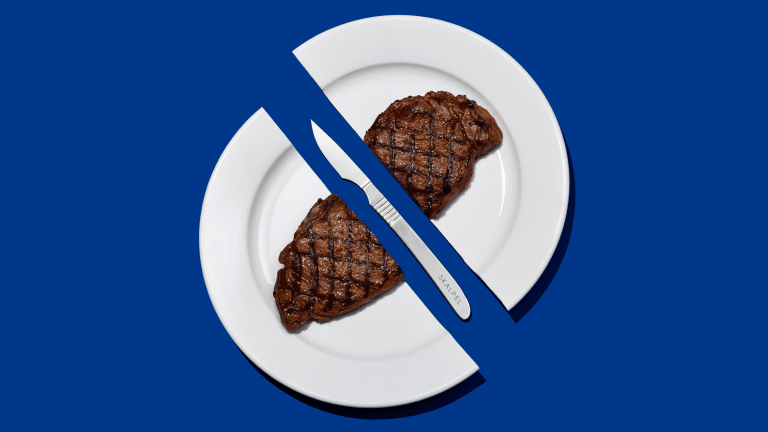 Behold: The World's Most Beautiful Steak Knife
If you really want to take your kitchen to undeniable heights, invest in these achingly beautiful steak knives by Skalpel.
The sharp blades glide through steak with satisfying ease, not tearing the entree like a traditional option with a serrated blade, while its ergonomic construction piles on the comfort. And perhaps most importantly, the design feels sophisticated and fresh and modern and unlike anything you've ever seen before, even at the fanciest of steak houses.
Each utensil is made by hand in Sheffield, the famous home of stainless steel, by industry legend Stuart Mitchell, who has been in knifemaking for over 36 years. "For us, the Skalpel is a modern, striking interpretation of a traditional steak knife that's always a conversation starter at the dinner table," says the brand. "In hand, the craftsmanship and ergonomics of the knife speak for itself. There's only one way to create something this beautiful and that's the hard way – through meticulous hand work. On average, Stuart will pick up and put down each and every Skalpel over 60 times during the production process."
Whether you take your dinner parties seriously, Wagyu splurges seriously, or wedding gift shopping seriously, picking up a set here feels like the move.