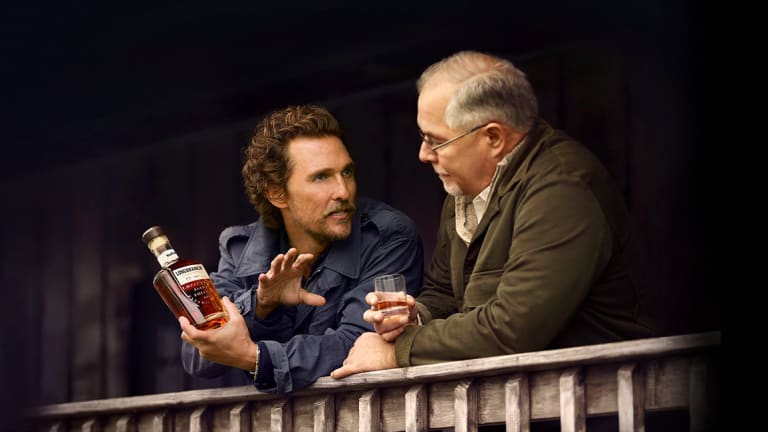 Matthew McConaughey Launches His Own Small Batch Bourbon
Two years into his stint as the Creative Director of Wild Turkey, Matthew McConaughey is launching Longbranch, his very own small batch bourbon made in collaboration with the company and its Master Distiller.
Using a proprietary charcoal filtration method, the bourbon mixes sweet and smokey notes with hints of citrus along with pepper and toasted oak. It's been aged for eight years and expected to sell for just under $40.
As the great Raylan Givens once said, "Bourbon is easy to understand. Tastes like a warm summer day." I'm betting Matthew concurs.