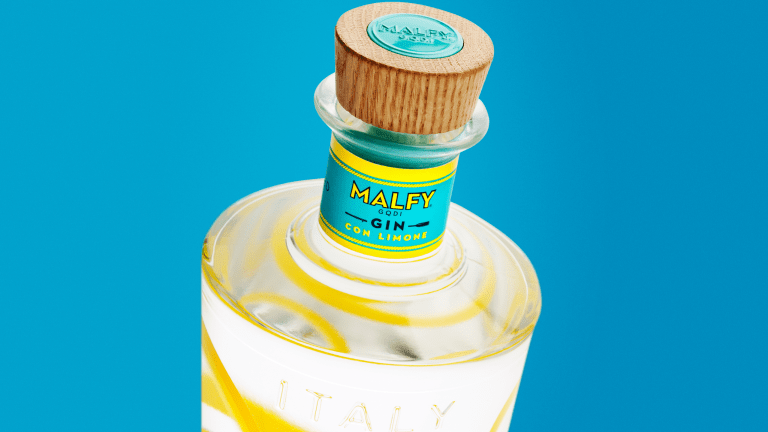 This Gin is a Bar-Beautifying Elixir From the Amalfi Coast
Italy's Amalfi Coast is one of the most beautiful places in the world, and everything about the place simply oozes glamour and style. So it's not really a surprise that they make a stunning-looking gin there called MALFY, even if the spirit itself seems innately British to the uninitiated.
London's gins all follow the same dry style and restrained packaging, often with some icon of Old Blighty on the bottle. The first thing that grabs you about MALFY before the cap even comes off, however, is the great graphics and jaunty nautical vibe.
Their first product was a lemon flavored spirit that's perfect for sipping on the rocks while enjoying the view of the scenic Salerno Gulf – or wherever you happen to be. Now the brand has followed up with an Originale version, which aims to remind us that Italian Monks first distilled juniper spirits at their monasteries along the Amalfi Coast as far back as 1050, way before anyone else thought of it.
And the best part is you can now get it Stateside for a very reasonable $29.99 per bottle. Crisp spring water and wild juniper from the highest peak of Italy's Piedmont Region give the Originale its crisp, refreshing flavor.
The lemon version's distinctive taste comes from the famous Amalfi coast lemons infused during the distillation process. Other flavors including orange and pink gins are available in Europe and may someday be seen on these shores as well. Bottoms up!