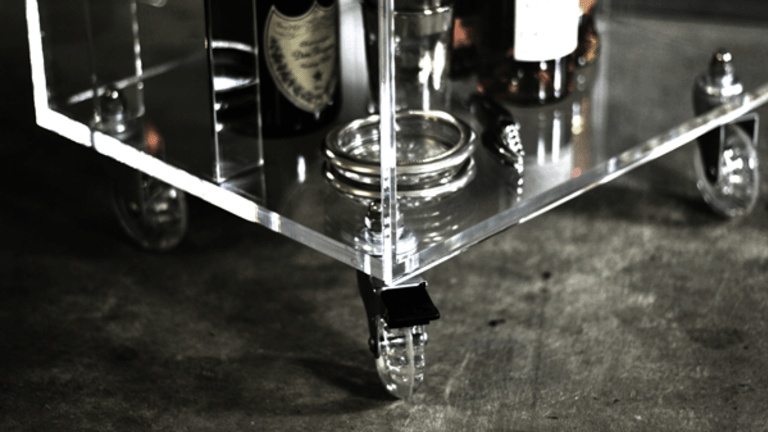 Elevate Your Home With These Luxury Bar and Wine Carts
Certified pieces for your bar or man cave.
We believe that whether you are entertaining friends and family or unwinding with a nightcap, your drink of choice should be shelved with class. Kastrup Design has made available a luxury bar and wine cart worthy of storing your finest drams and vinos for any occasion.
Elegantly constructed from perspex and stainless polished steel, this bar cabinet can hold up to 20 bottles of the good stuff. Each fixture numbered, limited edition, and handmade and handbent in 1cm thick plate and flame polished to not only bring style points to your living room but unique flair to impress friendly inquirers.
This shining sculpture can hold up to 25 of your best wine bottles, including room for eight Burgundy canteens at the bottom. It's equipped with wheels making your roving wine cellar practical and portable, so you can freely move it wherever the soirée is taking place.
As both are in short supply, better act fast to claim your certificate-clad wine cabinet.