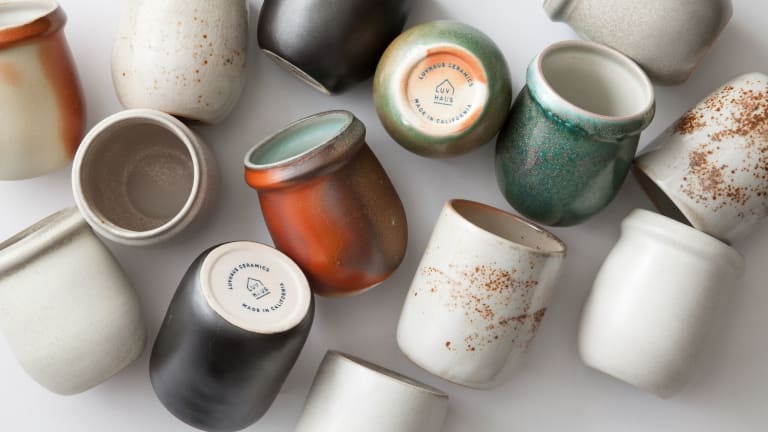 Upgrade Your AM With These Elevated Ceramic Coffee Mugs
Add to cart.
Luvhaus hand crafts dishwasher and microwave safe ceramic mugs that don't need a handle because they're specially designed to be easy to grab and rest comfortably in your palm.
Some of their brighter takes are "soda fired," a cool process that dumps liquified sodium carbonate into the kiln for a unique color and glaze. The results are flat-out beautiful and a far fry from the "BEST DAD EVER" and hotel gift shop mugs cluttering up too many cabinets.
The best part, though? Prices start at just $21 mug. Your mornings are about to get a whole lot more stylish....